Parabola deliver their first SharePoint App
11 March 2014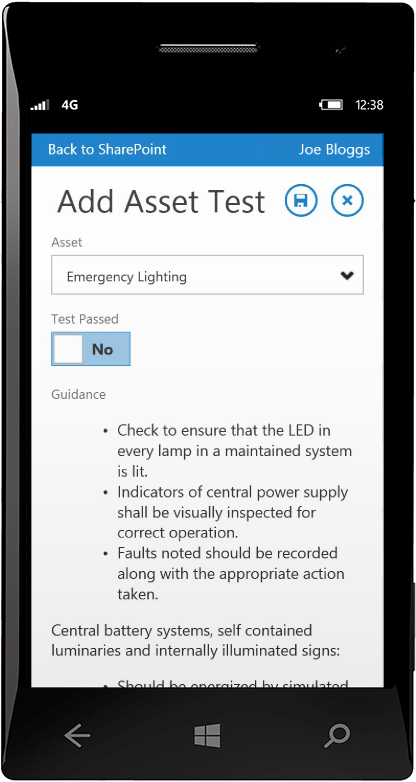 This Mobile App has been built to fit a specific need for on site testing of fire safety equipment. The App launches from SharePoint Online and works with any mobile device including iOS and Android.

Key Business Features:
The App can be easily accessed by any offsite member of staff such as an engineer or caretaker
The test results are immediately visible at head office. In future, alerts may be created to notify a member of staff if immediate action is required
The GPS location of the device is recorded so the team knows where each mobile worker is located
Reports are compiled direct from the App database and the data synchronised with central management system
Later versions will include the ability to take photos of a problem and to record notes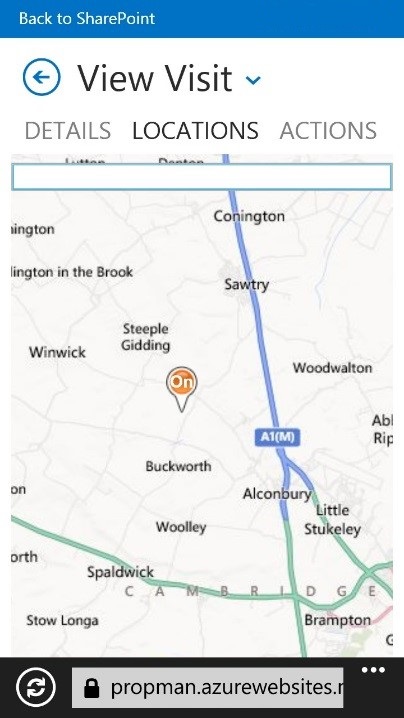 This particular application was also tested on Windows Phones and iPhones, our client then chose to use Android devices to go live.

To find out more about our custom app development service or to find out how we can make a SharePoint App that works for your business get in touch.