Parabola win tender for SharePoint 2013
24 January 2013
Despite heavy competition, Parabola's expertise and professionalism shone through to win a tender with a major UK charity for a new internal SharePoint Intranet.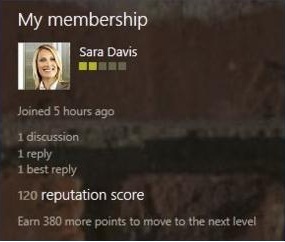 The tender originally called for a SharePoint 2010 implementation, but Parabola pitched a 2013 solution as the Content Management flexibility, Search improvements and new Social Networking features in 2013 complemented the charity's key requirements.
SharePoint 2013 has many improvements on previous versions and could be the ideal solution for your business. Why upgrade to SharePoint 2010 when you can benefit from the new features of SharePoint 2013? Give us a call or email today to find out what SharePoint 2013 can do for your business.